New Designated Scattered Campsites To Be Implemented West Of Sedona – Sedona.Biz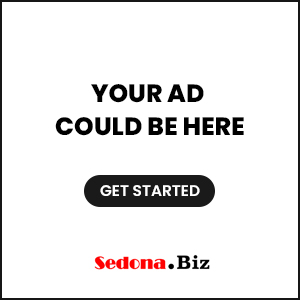 Verde Valley News –
Signed by Red Rock District Ranger Amy Tinderholt, the West Sedona Designated Day-Use and Camping Area Decision Memo allows the first phase of construction to begin immediately. The first part of the implementation will begin with the construction and installation of information kiosks, signage and placement of rocks to block roads and user-created campsites, while delineating specific areas for parking. and legal scattered camping. These preparatory activities will take place over the next few months.
"After years of planning and numerous meetings with residents, the City of Sedona, recreational businesses and many stakeholders, we are proud to see so much effort come to fruition and finally begin to implement this new venture. said District Ranger Tinderholt. "This will help balance the use of this area, reduce impacts on the land, protect natural resources and private property, while providing visitor camping areas."
Once signage installation and boulder placement is complete, a forest ordinance will be put in place that will prohibit scattered camping and campfires in the 32,130-acre area that makes up most of the National Forest at the west of Sedona. This aims to keep campers in the eight designated areas, reduce violations of the 14-day stay limit, protect the fragile desert landscape by prohibiting visitors from creating their own campsites and scattered campfires, while preventing them to enter private land.
The district's goal and plan is to have the new forestry order signed and the new designated dispersed camp system ready for use by the end of August.
Once the forest order is in place, campers and recreation enthusiasts visiting the Coconino National Forest in the Forest Road 525 area will be able to use and camp at eight designated dispersed camping areas comprising nearly 36 acres that can accommodate approximately 10 to 35 campsites in each zone. , totaling 150 to 200 campsites, depending on the size of the vehicle, trailer or motorhome.
These first-come, first-served camping areas will be accessible via National Road 89A, with five of these areas located along the popular Forest Road 525 access, while two others are located along FR 89B, and the final area on FR 9570A. Four day parking areas and four information sites along these forest roads will also be designated.
A forestry ordinance has been in place since 1999 that prohibits camping and campfires on 50,520 acres in the district. With the addition of another forest order covering west Sedona, camping and campfires will be prohibited on an additional 32,130 acres, encompassing a total of 82,650 acres where camping and campfires will not be permitted. allowed.
"Achieving our August goal will depend on the weather and a number of other factors," said district recreation staff officer Chris Johansen. "But we're confident in that timeline and excited to start implementing something that we've needed for a few years now."
Violations of the Code of Federal Regulations, including forestry orders, campfire restrictions, and closures like this can result in a fine of up to $5,000 and/or six months in jail.