Copen' with the Kids: 6 must-do family activities this summer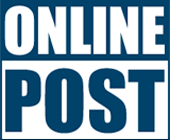 Despite the somewhat gloomy weather, summer seems to have landed within our Danish borders. And with the school holidays fast approaching, here is an overview of six must-do activities for the whole family this summer.
Bakken – a whimsical day
Often overshadowed (in my opinion) by Tivoli, its more prominent counterpart, Bakken is a gem well worth a visit. Just 25 minutes by train from the city center, you and your family can expect a charming hillside theme park with exciting rides, carnival games, shows for the whole family, countless appetizing food and desserts, and much more Suite.
The Forest Tower at Camp Aventure
If you and your kids are looking to upgrade your usual walk in the woods, taking a trip to Camp Aventure should be on your bucket list this summer. Located in the beautiful forests of Gisselfeld Kloster, the Forest Tower takes you and your family 45 meters high and offers breathtaking views of nature from above.
Troll hunting in town
Adventure lies in every corner of Copenhagen as you and the kids embark on an exciting hunt for the city's elusive trolls. Explore hidden forests, harbor nooks, and urban bushes to find the hidden giants. To help you on your way, check out trollmap.com where artist, Thomas Dambo, guides you on your troll hunt.
Skyliner ZOO
Not for the faint-hearted, this newly opened attraction at Copenhagen Zoo is a massive 81-meter-tall watchtower. Here you and your family can enjoy a unique and dizzying view of the zoo, the city of Copenhagen and even part of Sweden. There is a separate entrance to the tower via Roskildevej for visitors who do not enter the zoo. With tickets only available until August 28, this is an event not to be missed.
tomorrow festival
Ever mindful of sustainability, Copenhagen is bringing back the Tomorrow Festival, taking place this year on August 26-27 in Valbyparken. Get ready for exciting talks, great music and a special festival area for juniors called Children Utopia, where your boys and girls can get inspired, learn about sustainability and help open the world up. better future.
Get on a boat
You can't be in Copenhagen during the summer without taking a harbor cruise – at least once! Whether you and your family take a canal cruise on one of the tour boats, board a harbor waterbus, or opt for a more intimate experience at sea in a GoBoat or similar, the navigation of Yachting around Copenhagen Harbor is a unique way to explore and enjoy our wonderful city.