A rotunda built for learning activities 'burnt down and destroyed' at Lochore Meadows in Fife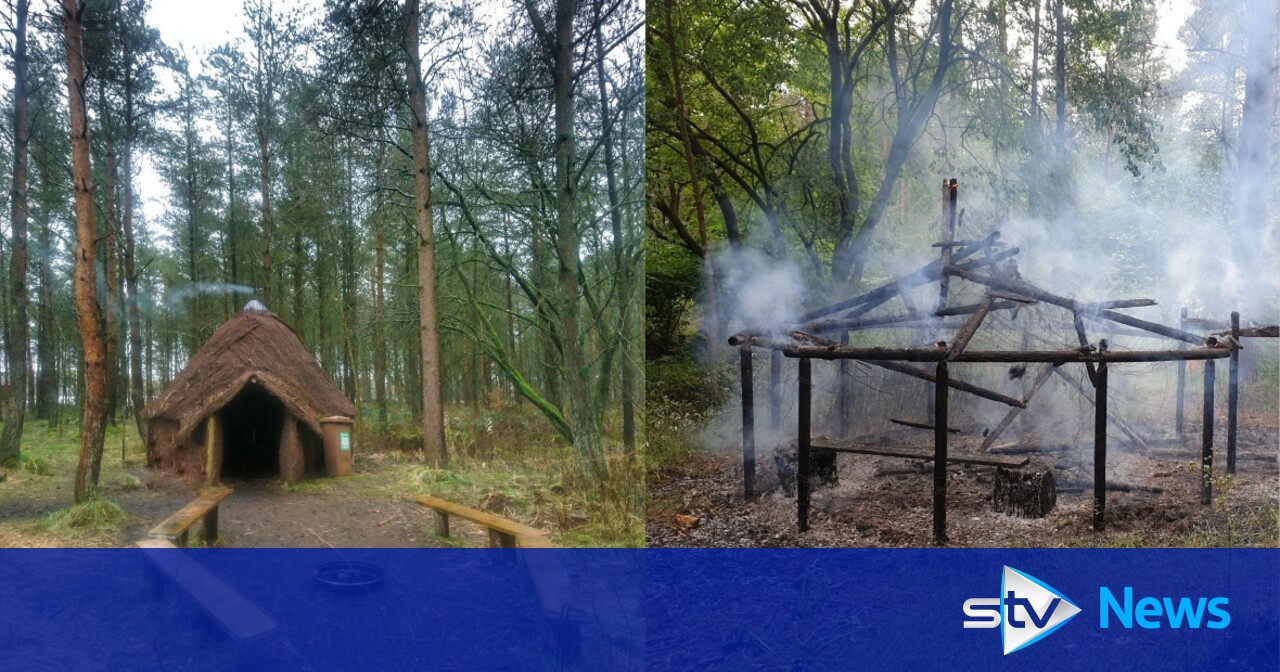 A rotunda built by volunteers for learning activities has been set on fire in Fife.
Emergency services were alerted at around 5.29pm on Monday when the building, which is used by Outdoor Education Fife, was set on fire in Lochore Meadows.
A fire engine was mobilized and no one was injured as a result of the fire.
Outdoor Education Fife, said they were "disappointed and sad" after the rotunda was destroyed, but revealed they would rebuild the activity centre.
Writing on social media, the activity provider wrote: 'The Lochore Outdoor Education team are disappointed to report that our Rotunda located on Tod Island has been burnt down and destroyed.
"The Rotunda was built by the Outdoor Education team and local volunteers many years ago and is an integral part of our outdoor learning activities that we offer including bushcraft sessions and of teambuilding and used by thousands of young people over the years.
"Unfortunately we have had increasingly irresponsible behavior over the past two years with people accessing the island and vandalizing our camp set up including burning down our log store and kitchen and defecating around it. of camp.
"We are disappointed and sad that this has now happened.
"Once we get through our busy summer period, we will find a way to rebuild it so that future generations of young people who pass through the center can experience the quality outdoor learning activities we strive to provide at Outdoor Education Fife.
A spokesman for the Scottish Fire and Rescue Service said: 'We were alerted at 5.29pm on Monday July 4 by reports of smoke coming from Tor Island, Lochore Meadows National Park , in Fife.
"Operations control mobilized a fire engine and firefighters extinguished a fire affecting a wooden structure.
"No casualties were reported and crews remained after ensuring the area was secure."