With New Orleans temperatures regularly peaking in the 80s, it can be tempting to stay home to beat the summer heat. However, there are attractions and activities around town that provide guaranteed conditioning and fun for the whole family.
Plan a trip to the Louisiana Children's Museum for a hands-on learning experience, stop by the Prytania Theater for a movie and a kids' snack, or visit your local library for special programming.
Local libraries offer a wide range of enriching summer programs for children of all ages.
"There are story times, welding classes and cooking classes for teens," said Jane LeGros, director of marketing and communications at the New Orleans Public Library. "We have a lot of really cool things planned."
LeGros said the library is happy to offer its summer fun programs in person this year after being virtual for two years due to the pandemic. The complete list of free activities for the month of July is available on the library's website. It includes STEM and craft workshops, Lego club meetings, performances and more.
The library also organizes a summer reading challenge. To participate, children and teens must read at least 20 minutes a day and track their progress on a printable tracking worksheet. When they reach 200 minutes, they can log their time on the achievement form for a chance to win prizes.
"There's this added price element to it all that makes it really cool," LeGros said. She said the aim of the reading challenge was to combat the summer slide – the loss of academic progress that students sometimes face when school is not in session. So far, she said turnout and turnout have been great.
Library cardholders can also use their card to venture outside the library for excursions. LeGros said cardholders and their guests can use the New Orleans Cultural Passport program to visit several city attractions for free.
Using the Cultural Pass, cardholders can visit the Audubon Nature Institute Aquarium and Zoo, Gallier House, Hermann Grima House, National WWII Museum, Museum of New Canal Lighthouse, New Orleans Art Museum and Ogden Museum.
Passes must be reserved in advance and can only be used once per month per location.
Jefferson Parish Libraries has its own slate of reading programs as well as other events to interest families, like kitten yoga and giant bubbles, according to spokesperson Chris Smith.
For more indoor activities, see below.
The Children's Museum of Louisiana
The Louisiana Children's Museum allows visitors to personalize their experience. Children can choose from literacy, STEM, arts and culture, health and wellness, and environment-related activities designed to get you thinking and creating. Summer museum hours are Tuesday through Saturday from 9:30 a.m. to 4:30 p.m. and Sunday from 11:30 a.m. to 4:30 p.m. More information on the weekly and monthly special programming is available online. lcm.org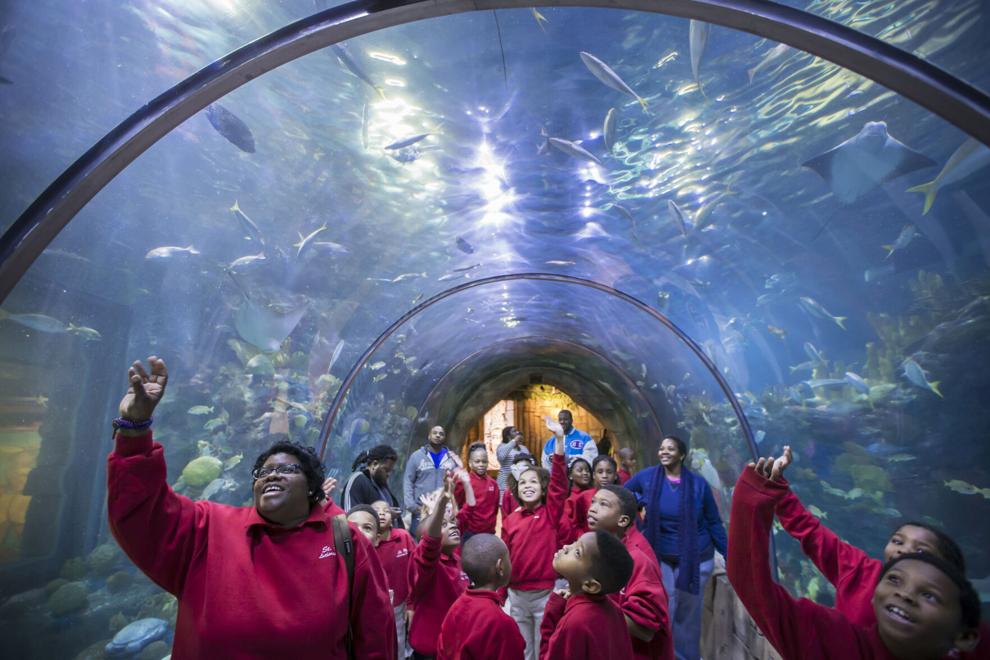 Audubon Aquarium of the Americas
See sharks, meet seahorses and watch penguins play at Audubon's Aquarium. Open Thursday through Monday from 10 a.m. to 5 p.m., the aquarium has more than 3,600 animals from more than 250 species. You can buy tickets online to save time on the day of your visit. audubonnatureinstitute.org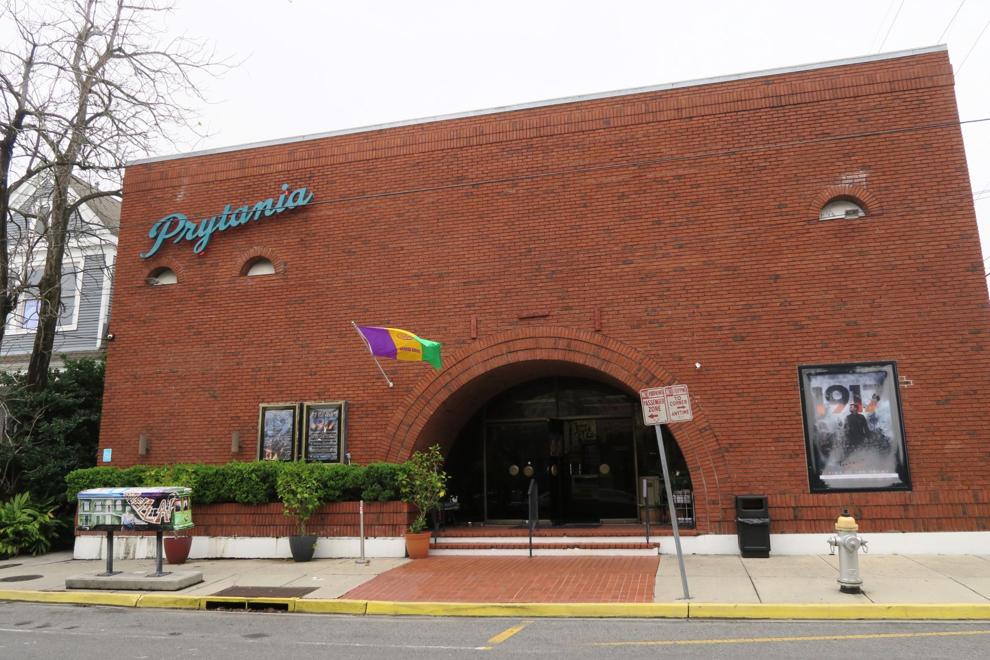 Prytania Theater
There are three weekends left of the Summer Kid's film series at the Prytania Theatre. Every Friday and Saturday at 10 a.m. through July 30, you can get an admission ticket, popcorn, and drink for $10. The movie lineup includes Matilda from July 15-16, Back to the Future from July 22-23, and Labyrinth from July 29-30. theprytania.com/summerkids
Air Skating Center
Get the family moving at the Airline Skate Center for a family skate session. Session times vary throughout the weekend so they can fit into your schedule. Admission is $7 and skate rental is $3. www.airlineskatecenternola.com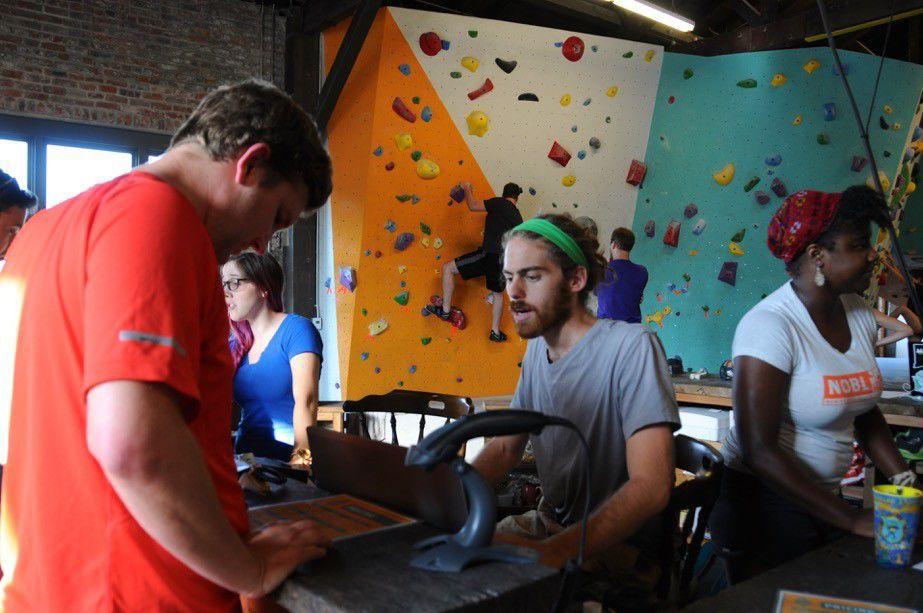 New Orleans Boulder Lounge
Children ages 5-18 can join the Turtles Youth Program at the New Orleans Boulder Lounge. The program aims to educate and empower young climbers through guided climbs, problem-solving activities and goal setting. Before committing, parents can arrange a trial practice. Tiered pricing is available to make youth teams more accessible to everyone. www.climbnobl.com/youth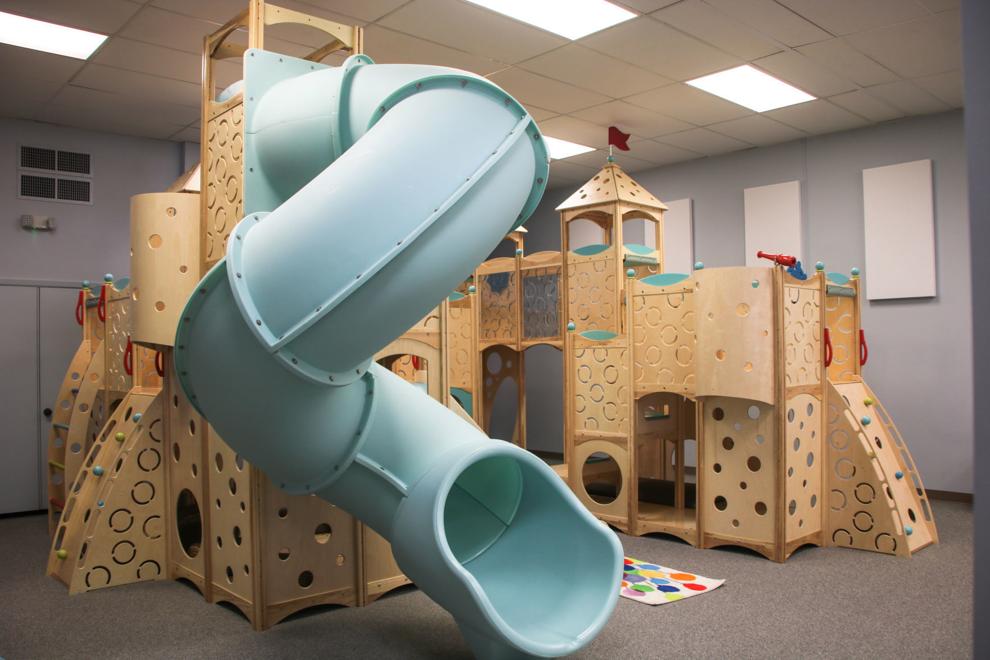 NOLA Kidsground
Say yes to a trip to NOLA Kidsground for that summer playground experience without the heat. The indoor play area is a sock-only space for kids to play, create and learn. The toddler room includes soft toys and blocks and the kids room has costumes and handy play structures. For kids eight and up, there are board games and a magnetic ball track. NOLA Kidsground is open Monday through Saturday from 9 a.m. to 5 p.m. and Sunday from 10 a.m. to 5 p.m. Tickets are $10 plus tax and must be reserved online. www.nolakidsground.com
Skyzone
July is Global Jumping Month, which means jumping at Skyzone Trampoline Park. Metaire location features ninja warrior course, warped wall, ultimate dodgeball, skyslam and more. Younger jumpers can visit Monday through Friday from 9 a.m. to 12 p.m. for Little Leapers playtime. On Fridays and Saturdays from 8:00 p.m. to 10:00 p.m., you can sign up for a Glow Night dance party. https://www.skyzone.com/metairie
Adventure Quest Laser Tag and Amusement Center
Your summer adventure awaits. The Adventure Quest Laser Tag and Fun Center features laser tag, bumper cars, arcade games, mini golf, and an escape room, making it perfect for family members of all ages. Located in Harahan, this playful space is open seven days a week to meet your summer plans. lasertagnola.com/events-and-parties/
love 2 play
The Luv 2 Play indoor playground and arcade at Metairie includes age-appropriate play areas, a game center and a food court. They are open Monday to Friday from 10 a.m. to 6 p.m. and Saturday to Sunday from 10 a.m. to 6:30 p.m. Reservations are required for game times. luv2play.com/metairie/