11 activities for family fun outdoors during snowy winters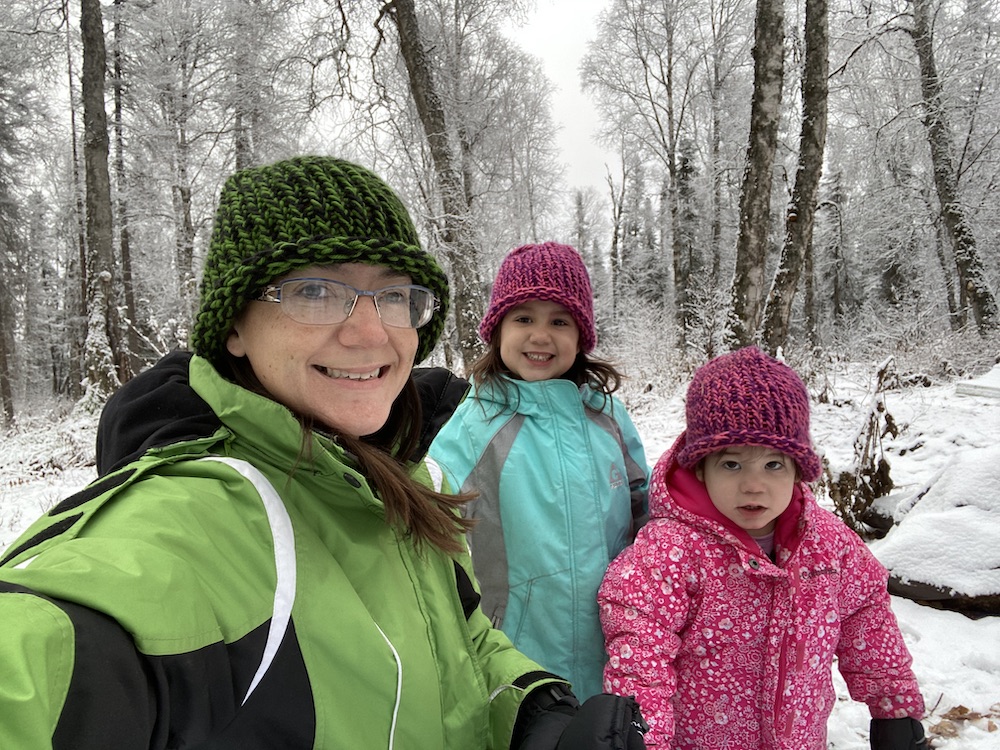 [ad_1]
Sometimes the mere thought of going out at zero degrees or below temperatures is enough to make me want to shake my head vigorously and curl up by the fire.
In saying this, I make it a habit to go outside all year round with my children, especially in winter. It's not only good for our children, it's also good for us adults. Especially with the shorter days and less light, we need a bit of outdoor therapy to keep cabin fever away.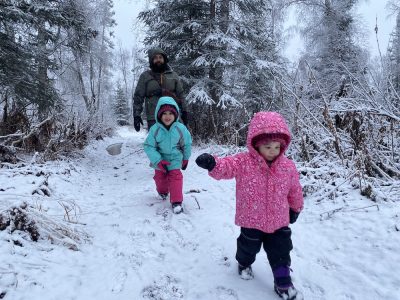 Our kids not only love the snow, but they are snug in their clothes so the cold doesn't bother them. There will certainly be days when it is not reasonable to be outside, whether it is due to the wind chill or heavy snowfall.
However, as the old saying goes, there is no such thing as bad weather, just bad equipment.
Make sure the whole family is grouped together and if there is a light breeze, cover any exposed skin and reduce the time you spend outdoors.
Even if it's only 10 minutes outside, it can make a big difference and the family will enjoy getting out of the house for a minute!
Here are the top 11 outdoor winter activities for the whole family: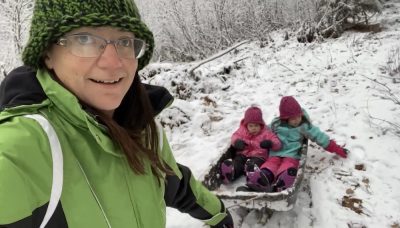 Sled
My oldest loves sledding. You won't catch my youngest doing it, but she will get used to it someday. You don't need any fancy type of sled, but I would suggest waiting until there are a few good feet of snow so that there aren't a lot of branches or debris in the way. Find a hill that suits your children's skill level and just have fun!
Snowball fight
My oldest thinks that throwing snow is one of the best things there is. You might have to wait until January or February for the best ball to snow, but be sure to set some ground rules because things could get brutal!
Ice skating
Ice skating on the local pond or lake is really a fun experience. Make sure there has been constant freezing for about a month before hitting the ice. Avoid rivers, but still waters such as lakes or ponds should be fine after a while. If you are not sure, ask the locals. Be careful and don't go out too deep until you're 100% sure it's completely frozen.
Frozen bubbles and water
When it drops below zero, come out and blow bubbles or spray hot water into the air. It's a huge success! They both freeze almost instantly when hitting the air. It's so much fun for the kids.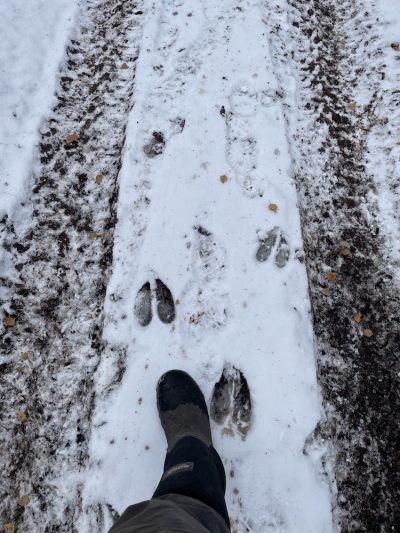 Animal tracking
Winter is one of the best times to observe animal movements. Teach your children about the different types of stray animals by identifying their tracks. Don't you recognize a lead? Look for it! It will be fun for everyone.
Snowmobile rides
A classic winter activity is to zip through trees and mountains in a snowmobile. If you don't have one, look for local rental locations. I would highly recommend a helmet and take it slow. Just enjoy the ride.
Walk
Walking around may be enough. Take a walk in the forest and try to listen to the animals or hear how quiet he is. Make sure you take your time, stay hydrated, and wear proper underlays.
Make an igloo
Really, do anything with snow. An igloo, a snowman, a snow castle, whatever. Have fun and play with snow shaping! Kids will be amazed not only at what they can do, but also how it stays put! At least until it reaches temperatures above the freezing point, ie.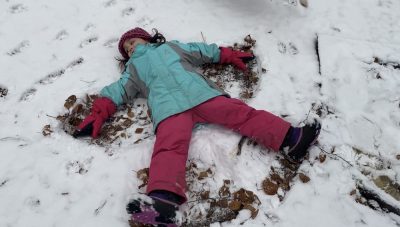 Free game
Sometimes we just go out without any plan and sometimes these are the funniest. Everything does not have to have a purpose. Sometimes just being outside is the point. The kids will watch the snow, make snow angels, whatever. You can even go to the local playground to play for free.
Ice fishing
If your family enjoys fishing and hunting, go dig a hole in the ice and try to catch a fish! It's not always the most exciting, but it would definitely be exciting if you caught a fish under the ice, right?
Practice survival skills
In general, teaching and practicing snow survival skills is quite unique. Build a fire in the snow, put up a shelter in the snow, boil the snow to see how much snow you would need for usable water, etc. There are plenty of opportunities to learn or practice skills that you could only do in snow and ice. Have fun with it and don't have expectations of anyone.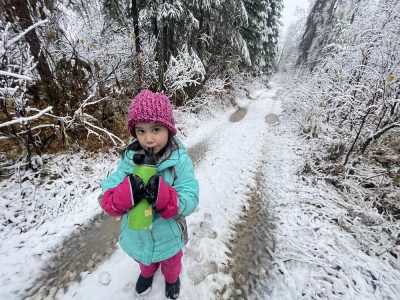 There are so many other activities that can be done depending on where you live. Maybe you want to try your hand at dog sledding or land on a glacier. Skiing and snowboarding are still a classic winter activity. There's also hiking and camping if you're up to it in the cold and snow.
Remember, have the right gear and you will outlast almost anything!
Enjoy!
[ad_2]